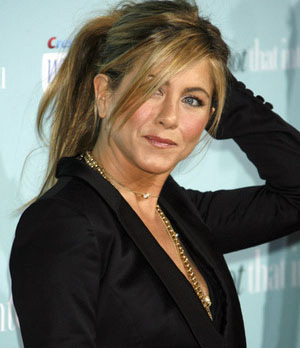 London
, Feb 7: Former `Friends' star Jennifer Aniston has revealed that when she
discovered
a grey hair on her head she broke down and cried.
Aniston, who
turns
40 on February 11, revealed that she was kind of thrown aback by the grey hair.
"I found a really long grey hair, and it kind of flipped me out," the Sun quoted her as saying.
"It was like, `How many others are there?' It actually brought me to tears, slightly," she added. (ANI)